located in the south east corner of Mountains
---
---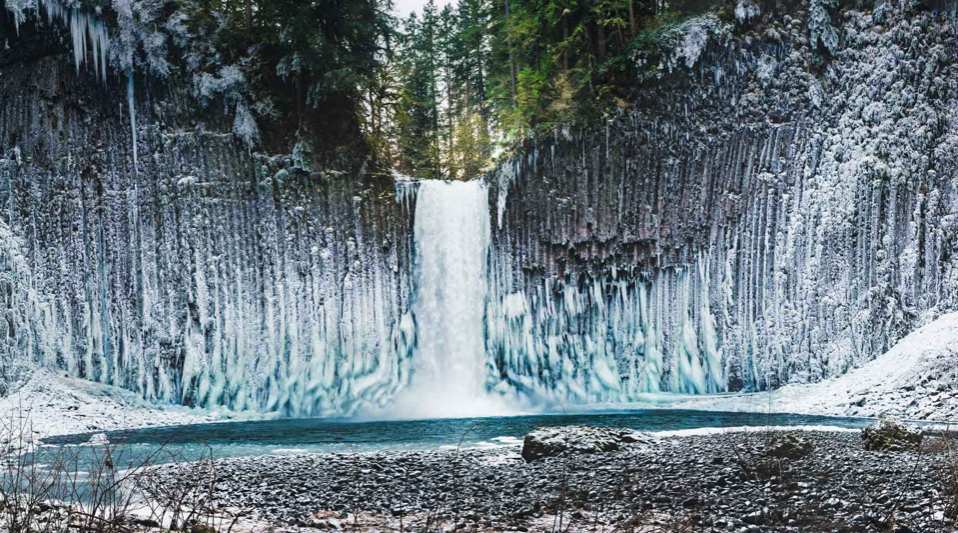 Auroras' commencing travel plan was now entirely destroyed. What with the worry of her absent companion, who had not been seen in close to a second rising new moon. She, also, now had to take numerous intermittent breaks to allow the novice young traveller with her to rest and recuperate. The balletic swan would not complain though, wanting to dote upon the young orphan always. With each passing day, no matter the haughty façade the juvenile would adopt daily, Aurora would continuously cosset them, finding it all truly endearing. 
Keeping her pace to one of a sloth, they came across what looked like the initial stages of a thawing waterfall. Come spring and summer, it would surely boast a tremendous show of beautiful force, but as though 

literally

 frozen in time, only beads of water dripping from the extremities gave it away that warmer temperatures were now gradually riser in some of these regions. 

She was at the base of it, arching her neck back to assess the height, and questioned how the duo was to reach the confines of the woodlands that the waterful curtained behind it.
---
           tagging @
Umbra
to join if she wishes, but open to any!
---
the staff team luvs u