The clouds had come together to hide the sun, casting a certain darkness over the tundra. The winds howled; an eerie sound with no source. All the telltale signs of a raging thunderstorm, which wasn't totally unnatural for this frozen desert. 
There, too, was a fog; thick and dense, making it almost impossible to see anything at all from a distance, despite the winds and all of it's howling, as if there was a celebration to be had. A snarl of thunder and a crack of lightning, and the smell of marshmallows roasting over a campfire. And then, finally, the clouds parted to expose the sun, as the rays of the sun followed the same path of lightning just moments before, exposing the canine, buried within… a pile of leaves.   
A pile of leaves in the middle of the frozen desert… and there, in the middle of it all, lay Chantico - asleep, on her back, covered in leaves almost from head to toe, leaving only her face and the tips of her paws truly exposed. The tip of her tail flickered and one of her paws twitched. Her mouth was open, and her spotted tongue hanging out the side. 
And then she began to softly bark in her sleep.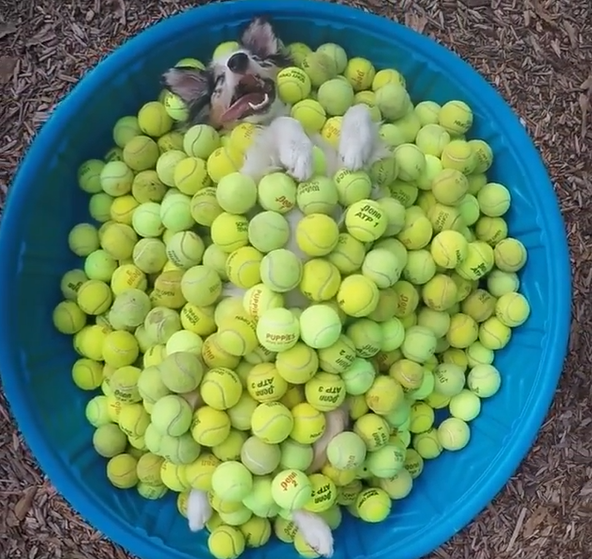 (Now let's pretend these balls are leaves)
the staff team luvs u