Vendrussel is currently away. Returns: Unknown
— in and out with negatives and positives with a lil gaming sprinkled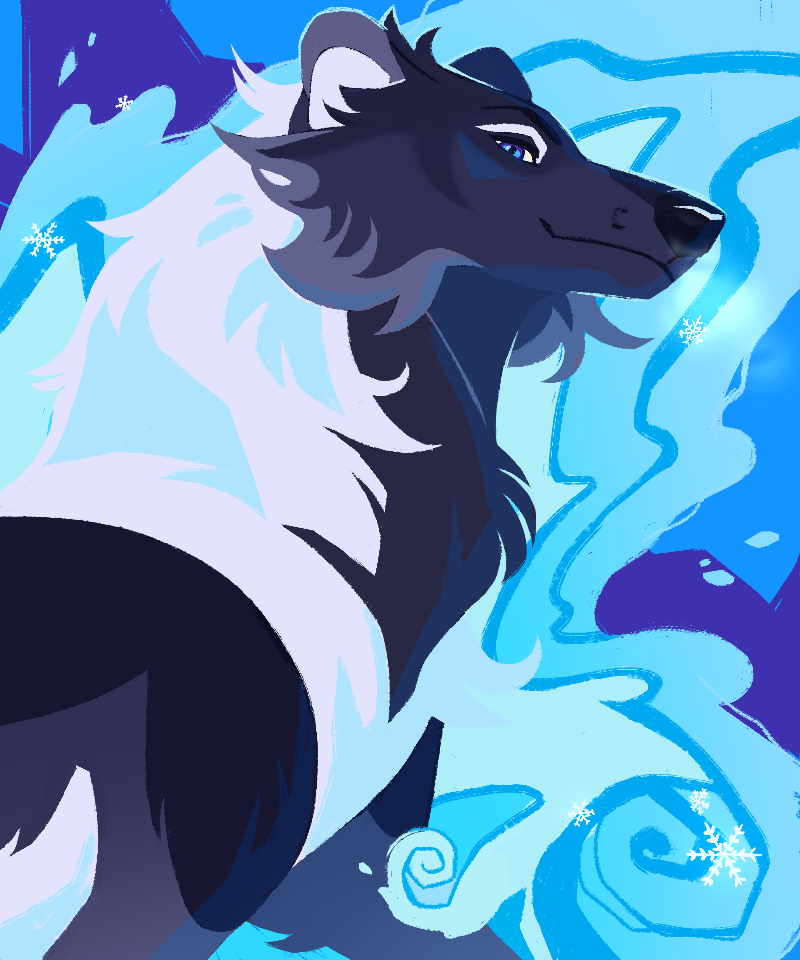 Vendrussel
THE NORTHERN DRAGON


Name
Vendrussel Fellfang (ven - drew - sull)
Height
Tall
Fur Color
Blue-grays and white-silvers
Sex & Gender
Female
Weight
Medium
Eyes
Ocean blue
Age
3 (6 July, 2019)
Build
Athletic
Species
Gray Wolf
Vendrussel came to the lands short of her second birthday. Vaguely remembering her death and draconic culture, she moved forward without a true purpose. However a dream enticed her destiny, to claim what would eventually would be Leviathan Sepulcher. Along the way made friends, packmates.. To finally forge Dragonford Isles.

Throughout their claiming she made a variety of enemies and friends. A neighbor that they were unaware of came to their territory in hostility, claims that Northfall had owned it. The amonosity eventually peaked when Vendrussel slain a Northfall yearling after being attacked by her, sending to a year of turmoil between the packs that was heard throughout the entire tundra and some places within the mountains.

A court had been formed to judge her sins, however before the final verdict was given, Vendrussel cursed Northfall and warned all — and then promptly got struck by thunder and died.

But it was not the end of her tales.
Local Time
01-28-2023 at 09:32 PM
Member Since
07-07-2021
Other Characters

---