Appearance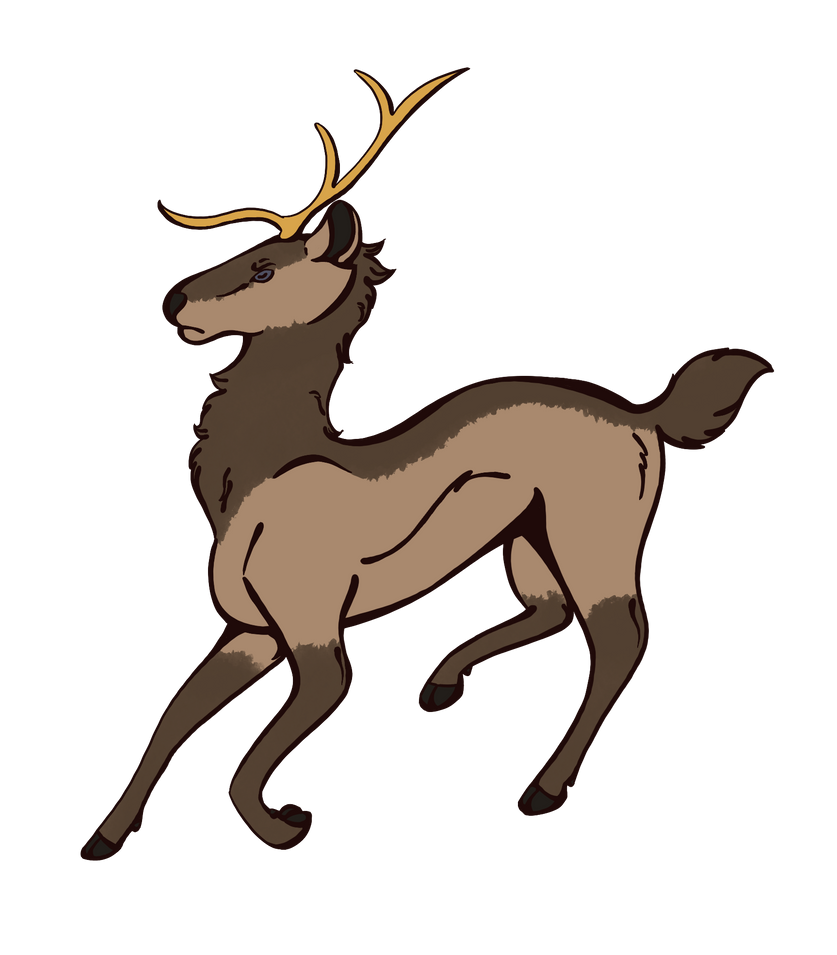 Scars obtained IC
Large scar running from his left shoulder to his mid-side (King Gro'Mash)
Personality
You ain't gonna take me down, no
way
Ambitious - Protective - Impatient - Curious - Brave - Quiet - Stubborn - Straight-Edge - Inquisitive - A dash of arrogance - A hint of insecurity - A little desperation to prove himself
A man shaped by his environment. He is
fiercely
protective of those that he cares about, as well as those that seem meeker than himself. He tries hard to show no fear to anyone, predator or prey. He is bold and stubborn and once he sets his mind to something he is hard-pressed to be swayed from a decision. He's very curious about the world around him and wants to learn all that he can. To become a warrior that defends those in his pack is his ambition. He wants to be like his father, Crux, someone that others can look up to and helping those less fortunate than himself.
Sometimes, his temper gets the best of him especially during the time of the rut.
He radiates confidence and has the strong strides of a stag coupled with the loping prowl of a wolf. His mannerisms are all lupine and his body language mostly wolf in nature.
History
- Adopted by Crux and taken into Event Horizon
- Adopted by Harper when she married Crux
- Learned to speak Russian through Harper
- Left Event Horizon/Elysium to hone his skills
- Met up with Rahma
- Joined Elkshire to further his skills
- Met up and became adventure partners &
almost-
friends with Archon
Relationships
Neutral
Family
Positive
Negative
Romantic
---
Pack History
Event Horizon
Summer 2021 - Fall 2021
Elysium
Fall 2021 - Winter 2021
Loner
Winter 2021 - Spring 2022
Elkshire
Spring 2022 - Ongoing