Appearance

White Eyes • Lithe-built • Tall • Spidery
A pitch, void-black hound with white eyes that pierce through the soul, lithe-built, spider-like, and spindly with a spiritual, dark aura.
Personality

Seeming almost not quite there, Eldritch is a wolf of the spirits, the occult and witchcraft- preferring to solve situations with words rather than teeth. Her personality can be summarized as: calm, observant, analytical, and strategic, yet as benevolent as she is, she has a streak of cruelty, saved for those she deems deserving of her ire.
History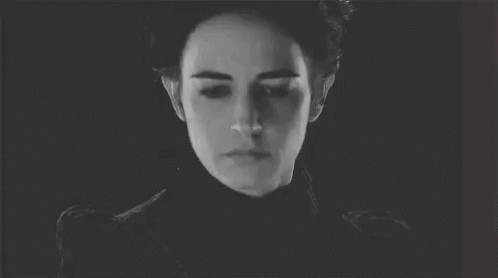 Born from a long line of Nordic royalty, Eldritch and her sister, Nyra came into the world believing in the Old Gods, the Gods of the Norsemen. It was a good life for the most part, though also harsh due to the abuse from their father, Fenrir and the lack of action from their dismissive mother, Freya.
It was an evening of fate that Nyra stepped in to stop her father from harming Eldritch that the vile man would punish her instead by foul, predatory means.
Eldritch would depart into the night to find the rivals of their Clan, and bring them to the village to kill Fenrir.
Many wolves were slaughtered that day, leaving the sisters to depart into the night alone, later separated.
Relationships
Sister:
Nyra Nightwish
Niece:
Sovereign Brunhilde
Pack History
Haldis:
5/16/22 - Present
⏺️ Consort
▲ Scion
▲ Denizen