Miriam is currently away. Returns: Unknown
— physically and mentally exhausted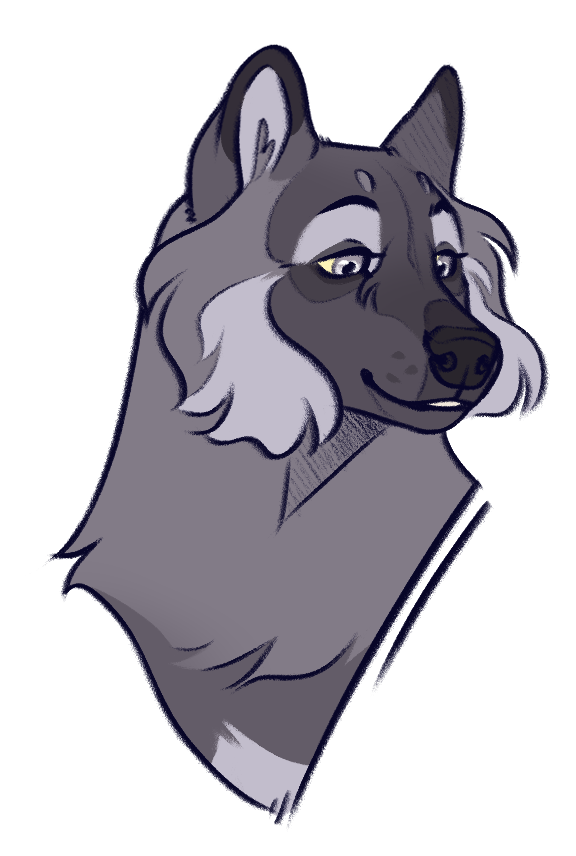 Miriam



Name
Miriam Iris Willows
Height
Average
Fur Color
Lilac grays and whites
Sex & Gender
Female
Weight
Light
Eyes
Moonlit white
Age
2 (11 November, 2020)
Build
Petite
Species
Gray Wolf

A soft and beautiful wolf, looking like a hand-carved doll that was carefully crafted with elegent features and feminine curves. A gentle wolf through appearance and personality, hushed with silver grays and few refined whites, as if the moonlight is gracing her so. Long with silken fur, finely woven as she walks with a delicate and graceful step, walking as if the air itself and the magic slipping between her toes. She is a heavenly sight, slender and light, a painting with a serene view without words.

Silver in form, between that of the moon of light and dark — Miriam caries various shades that touches gently to a warmer side of agouti grays. A blend of markings that are nothing to be watched, but her eyes stand through the darkened face with a starlight white. A touch of warmth can seen through them, with a wisdom that has yet to gain.


---
NEUTRAL GOOD · BISEXUAL · SINGLE · SMELLS OF HONEYSUCKLE
---
"EVERYTHING WILL BE ALRIGHT."
---
---
---