Character does not have a mane. He is just very fluffy from collie/dog heritage.
---
YOU WAKE UP IN THE DARK…
---
APPEARANCE
Large set, bulky, and barrel chested, Ghidorah is a mountainous man heavy with muscle. His lineage is half known due to his mother's half, but his father is said to be an otherworldly species known only by the ancients that walked on two legs.
His pelt is a mixture of blue-grey silvers, white, and navy black when the light touches it just right. His body is thick with wild fur, making his seem twice as big despite being large all on his own.
A wide set head holds dangerous teeth, some would say are longer than normal. His upper and lower canines are slightly tilted and stick out of his lips about half an inch. His tongue is black-purple, split in two halves — cut and forked at the end, resembling his old godly self. His right eye is a demonic, bloody red while his left is an angelic, ice blue. A circular silver nose ring hand from his septum — his ears also have an assortment of silver as well. With four smaller hoop like rings hanging from his right ear and two on his left.
His body is littered in deep scars displaying his prowess in battle. With a strong, slightly downward sloped back, his back narrows to a most unusual, short but prevalent tail.


*His direct grandparents are said to be highly inbred and many genes of mutations got passed down onto him through his own parents*




CURRENT INJURIES





SCARS





TBD




• Slash over bridge of his nose (bump on bridge of his nose) from being broken, lacerations on back of neck. All from Nyra during their

fight

.
PERSONALITY
Skilled in battle, fighting and death are the only things he craves. With zero fear of his own demise, he fights with the vigor of a man who doesn't give two shits whether he dies or not.
His humor is dark and very much prevalent. He speaks his mind and has no problem calling out those he believes to be wrong. He is loyal but his trust is terribly hard to earn. Ghidorah is constantly paranoid and usually a pessimistic realist. As they say, go in with disappointment so you don't get disappointed. But his confidence level is otherworldly and has much more faith in his own skill rather than anyone else's unless proven otherwise. He keeps his softer emotions at bay and usually completely nonexistent. His only love is the love for battle.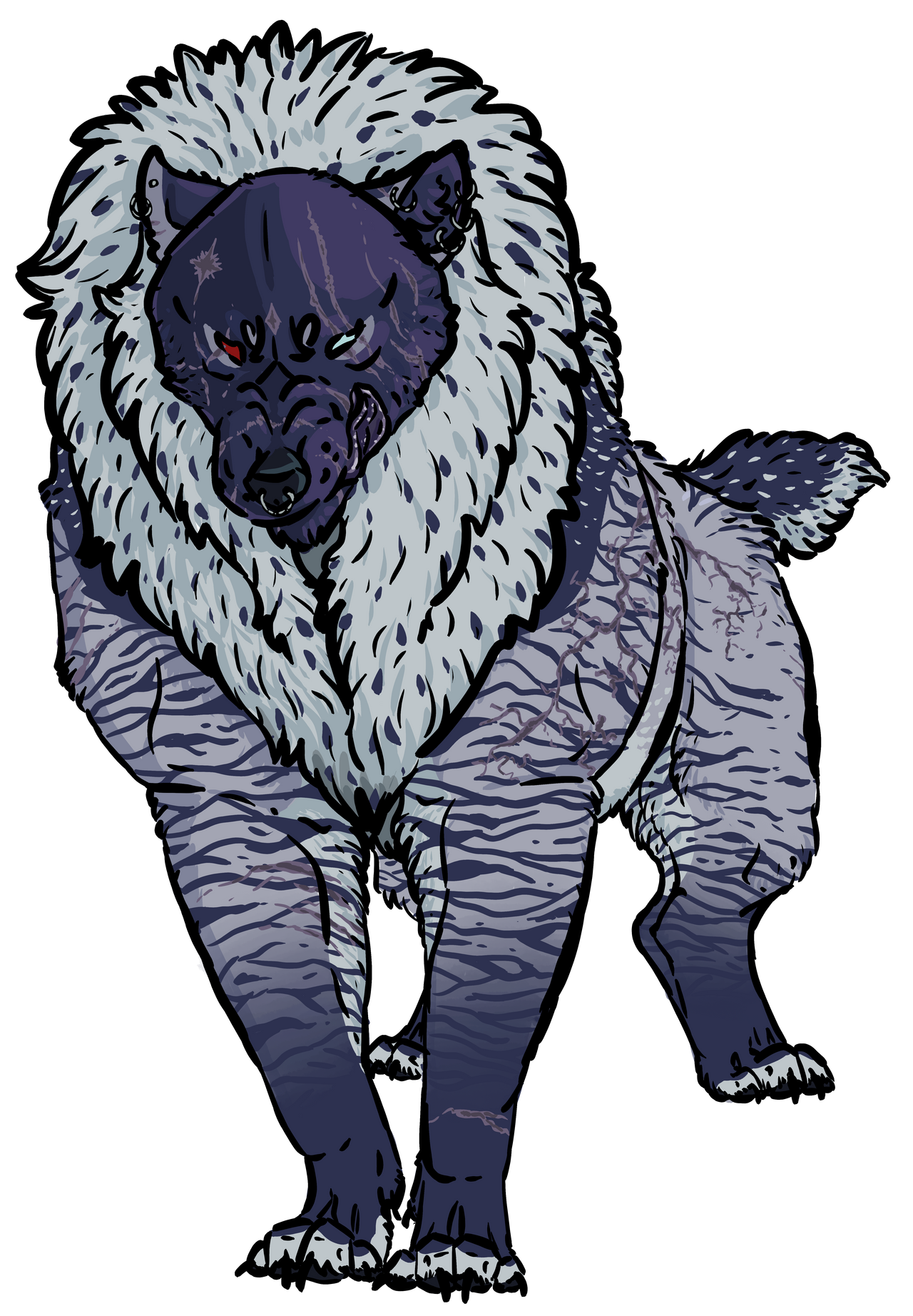 ---
…AND HEAR THE SCREAMING OF THE LAMBS
---