---
---
founded:
11.1.21
acronym:
NF
inspirations: 
GOT Night's Watch & Wildlings, Nords of Skyrim, Vikings & Norse Mythology.
pack colors:
#908E8E
#154360
#908E8E
#1F618D
Theme Music
Google Doc
leaders: 
current leaders:

Ragnar


founding leader:

 Ragnar


former leaders: 

n/a

pack relations:
allies:

Frostchant


neutral:

Everyone else 


enemies:

Dragonford Isles

5.18.22
Welcome to out newest devout, Eirene! 
5.17.22
Welcome Chantico (another former goddess) to the pack!
5.8.22
Welcome Aarkron to the ranks! A former member of DF. O_O 
5.1.22
Welcome two young bloods to the ranks, Amata & Leviathan!
4.20.22 
Welcome Valmua to the ranks! She has decided to stay after an attack on her & Kuhn, whom are both mending in NF.
— All older events are listed on the gdoc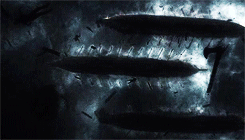 Pack Basics & Principles
One must have
strength
in yourself,
pride
for your home and
loyalty
to your people.
As its founders come from a place of worship, they believe in what is called 'The Gods of Old' as well as Norse Gods. Being adventurers, they have also come to know of other religions. You are not required to believe, but should not mock one's belief either. If desperate times require, a sacrifice may be made to the Gods and we wouldn't want you to be that sacrifice, would we?
Honored & Granted are unlimited positions. Royal Court may only have one wolf for each position/title as these are the Leaders of that trade. The determining factor if more than one desires the rank at the same time is through ic activity, longevity, and/or ic challenges.
At six months pups can (and should) begin being trained by specialists in each field of skill set. It is usual to practice each for one month so when one reaches a year, they have learned the basics of all trades to survive on their own when they disperse or to begin mastering the chosen art within the pack. This can be done icly for character development or BTS teachings.
We fear no death, for Valhalla awaits the strong and bold. 
There is little room for weak wolves in Northfall. One must be strong- be it minded or physically. Everyone is expected to pull their weight in the north or when hard times strike, you'll be 'voted off the island' or eaten for survival purposes. Who knows.
Do not harm your fellow packmate or ally. If there is a disagreement it must be handled civilly or the issue given to the Leaders to decide. This does not include dominance fights and spats. Have at it. Royal Court challenges may be made but the Superiors have the right to veto this. Challenges against the King & Queen happen rarely, though if the majority masses rally against their Leaders, dethroning can occur.
While we may pillage, we do not rape and pillage. While free love and all that is okay, taking someone by force is not. We're classy warmongers over here. If you do it, you'll get your bits
bit
off. During battle, if a youth submits they are often free to escape or taken as prisoner unless dire circumstances tell otherwise.
How many breedings for pups depends on the stability of the pack. The Superiors have first breeding rights over all, either as a couple or individuals. Members of the Royal Court have secondary right though it is encouraged to make the Superiors aware if pups are to be raised in the pack. All other members must ask for permission from their superiors firstly if they are to be adding pups within the ranks.